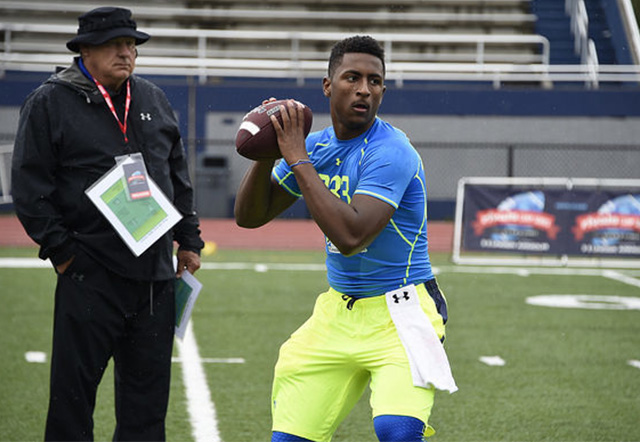 FREE To apply!  To apply, click the "Register" tab at the top of this page.  All required information/fields must be filled out before submitting.  Once the application is submitted, please allow 7 business days for application review.  If you are accepted into a program you will receive program opportunities via e-mail /mail /phone.
We will only accept online registrations this year. Programs are for serious youth/high school/college quarterbacks that want to be the best they can be.
Spaces are limited.
Please be sure to carefully read the waiver/release form for this program. After being accepted into the program, if you have any questions or concerns, please contact us at coachbaucia@qbfactory.com before making a payment online or by mail. ALL DEPOSITS and PAYMENTS ARE FINAL. There will be no refunds given.
Please fill out the registration form completely so we can better serve your needs. Please note the Map tab at the top is pointed to our National Office. We currently serve clients from most of the Eastern Coast.
Register